Do you want to learn a new language? In our courses you can learn over 20 different languages - from Arabic to Turkish.
Are you a student at a university (worldwide), a TU alumni or an employee of one of Berlin's universities and higher education institutions? Then you can attend our courses. During the lecture period, most courses take place once or twice a week in the evening. During the semester breaks, there are shorter intensive or semi-intensive courses.
Courses online and in presence
At the moment, most of our language courses take place online. For the online courses you need a laptop with camera and microphone and a stable internet connection. We use the Zoom of the TU Berlin (Information on data protection can be found here) and other digital tools to also make our online courses interactive and varied.
The face-to-face courses take place on the TU campus.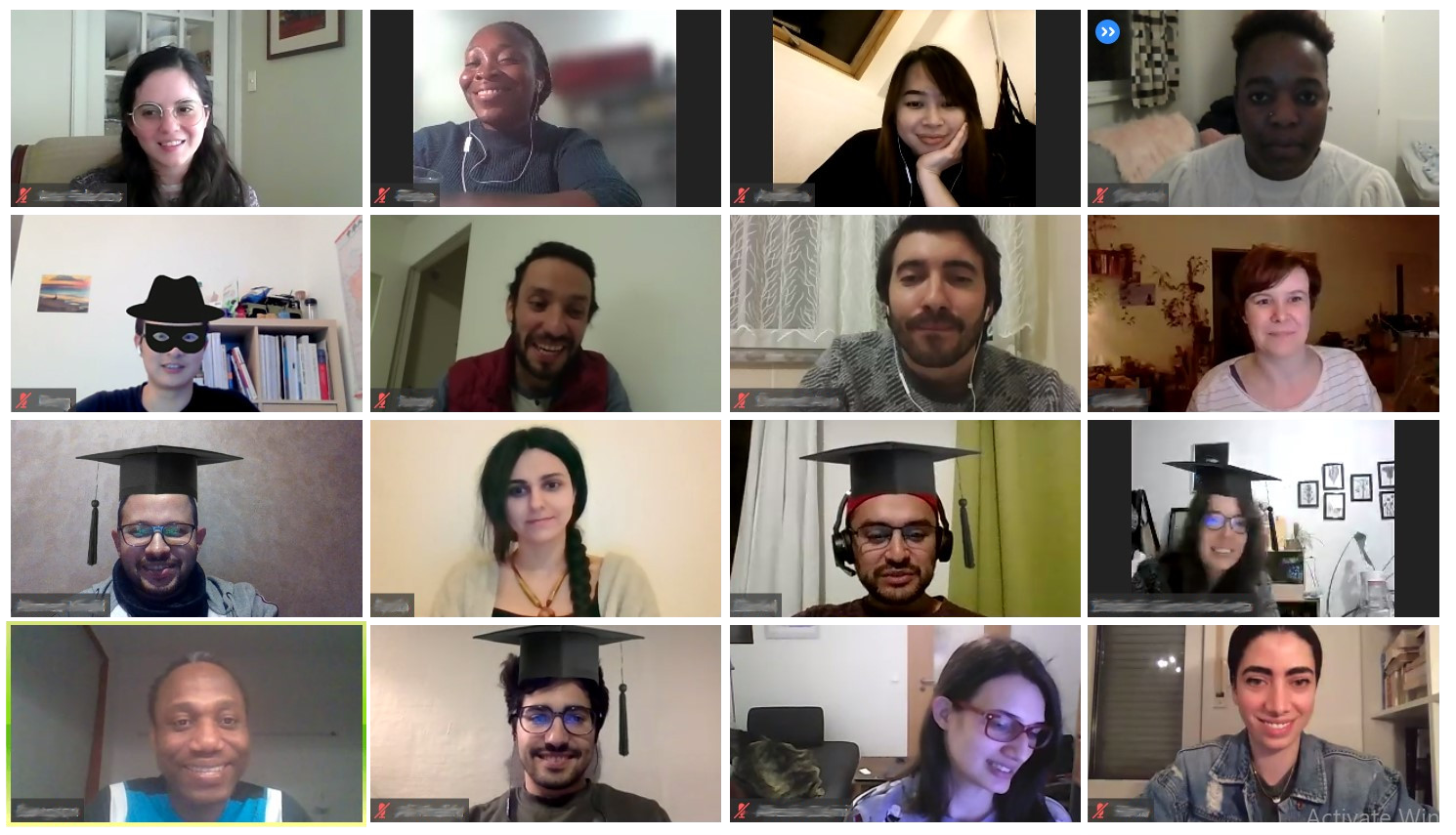 Learning a language at the SKB
All language courses are led by native speakers. In small groups of four to a maximum of 14 participants, you will not only learn a new language, but also learn exciting things about people, countries and cultures.
We believe that learning should be fun! That's why we foster a pleasant, relaxed atmosphere in our courses. At the SKB, learning takes place at eye level. As a participant in our courses, you can and should actively participate, express your wishes and interests and give us feedback.
The language courses are based on the levels of the Common European Framework of Reference (CEFR). At our placement tests we will find the right course level for you. Do you have a particular interest in learning a language? We also offer special courses such as conversation courses, scientific language courses, cooking courses, film courses and much more.
After the successful completion of a course you will receive a certificate of attendance. Unfortunately, the SKB cannot award any ECTS credit points. If you would like to have your participation recognized as a course credit, please contact your university in advance to find out whether our certificate of attendance will be recognized by them. Unfortunately, we have no influence on this.